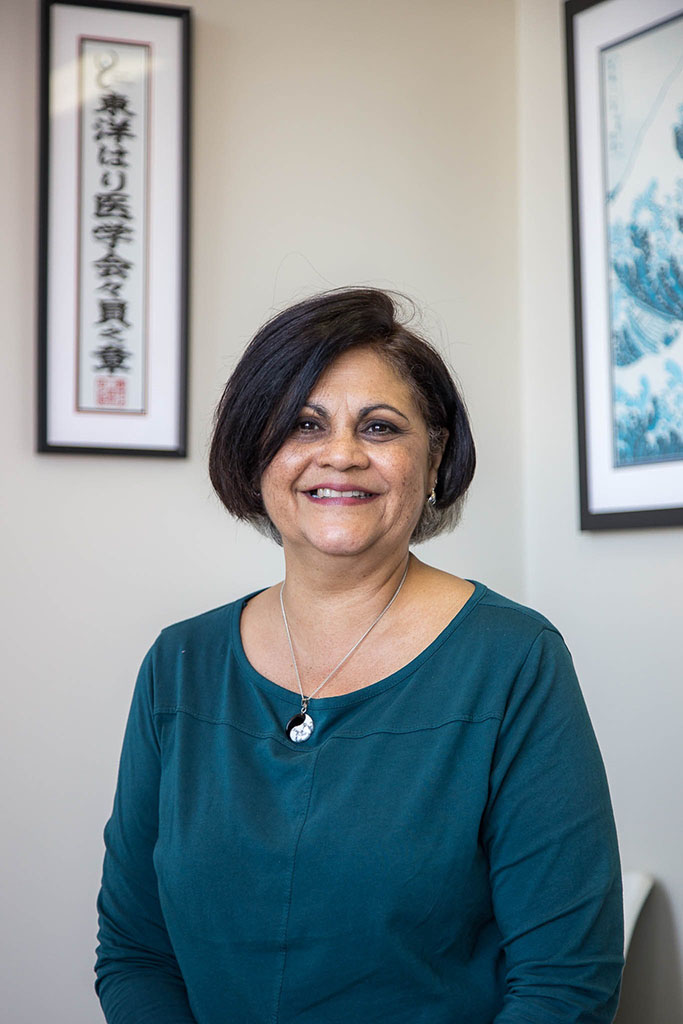 ---
My interest in Natural Therapies started many years ago when my oldest son developed asthmas, eczema and hay fever – allopathic medicine did not give me the desired results thus lead me in search of natural remedies. I consulted a naturopath and almost immediately achieved results. In November 2000 I migrated to Australia with my young family and was keen to study Naturopathy however, sadly the need to work full time took precedence therefore, it seemed to be only pipe dream. In 2012 after a couple life changing events I decided to follow that dream only chose Musculoskeletal therapy over Naturopathy. I completed my BHSc MST in November 2016 and have worked in the industry ever since.
As a Musculoskeletal/myotherapist I assess the immediate symptoms experienced by my client, address the pain and dysfunction using various techniques but also identify the underlying cause be it postural, behavioural, biomechanical or muscular in nature. Each session is tailored to my client's specific needs which may require the use of one or several techniques in a single session; I have a hands on, very inclusive approach which most clients enjoy as active participation can be very satisfying being that gives the client a sense of control over their own healing process.
The human body is fascinating and figuring out the cause of pain and it's associated mechanism of injury can be challenging however, the satisfaction gained from being able to nurture my clients through their pain is extremely rewarding although equally as important is the awareness of what a privilege it is to facilitate and share in their healing journey. The relationship between a manual therapist and their client often requires the client to be physically and sometimes emotionally vulnerable – therefore this relationship is one of mutual trust and respect – qualities I value immensely.