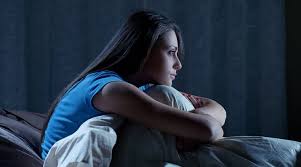 At Coastal Natural Therapies on the Gold Coast, we strive to provide quality treatments using the fundamentals of Chinese Medicine, with a Japanese needling technique in support of all areas of health.
Acute insomnia is short-term and may occur because of life stresses; it typically resolves on its own. Chronic insomnia occurs when disrupted sleep occurs at least three nights a week and the problem lasts at least three months. The primary symptoms of insomnia include difficulty in falling asleep, being easily awoken and unable to fall asleep again and being kept awake throughout the night.
In today's fast paced stressed out world sleep disorders are on the increase. A good night's sleep seems more elusive than ever. Many people are facing  sleepless nights, and yet they fear the side effects and addictive nature of sleep medications. Modern treatment options often consist of medications that can be great for the occasional sleepless night, but often have accompanying side effects if used in the long term. They can become habit-forming and can prevent your brain from going through the natural cycle of stages of sleep, preventing you from achieving deep, quality sleep. Your body cannot sustain itself long-term without enough quality sleep, so looking at different ways to get a good night's sleep can be very beneficial.
Insomnia can negatively impact the quality of everyday life and may result in diminished cognitive ability, including attention deficit, poor memory, impaired decision making, poor job performance and accidents when driving or operating machinery. If you don't get enough sleep the risks for developing high blood pressure, heart disease, depression, stroke, obesity and diabetes are all increased.
In Chinese Medicine, this disorder is called 'Bu Mei'. Sleep is critical to maintain Qi (pronounced "Chee") and a body in harmony. Lack of sleep causes the body to over produce "stress hormones" such as adrenaline and cortisol, which can cause people to be nervous and more aggressive. Increased levels of Cortisol due to chronic stress are also linked to high blood pressure, suppressed immune system and weight gain.
A 2007 systematic review found auricular acupuncture effective for treating insomnia (1). Acupuncture has been shown to lessen anxiety, stimulate melatonin production, induce sleep onset, and reduce sleep disruption and arousal during the night. All of these effects amount to an overall increase in total sleep time. In some instances, acupuncture is used as a treatment not for insomnia itself, but for pain from other physical conditions that in turn make it difficult to fall asleep at night.
Questions, or still unsure if we can help you? Give us a call on 5531 6461 to chat to us, or you can book online here.
References
Chen, H., Shi, Y., Ng, C., Chan, S., Yung, K., & Zhang, Q. (2007). Auricular Acupuncture Treatment for Insomnia: A Systematic Review. The Journal Of Alternative And Complementary Medicine, 13(6), 669-676. doi: 10.1089/acm.2006.6400
© Coastal Natural Therapies ™ Gold Coast 2019