At Coastal Natural Therapies on the Gold Coast, we strive to provide quality treatments using the fundamentals of Acupuncture and Chinese Medicine, we use a style of traditional medicine based on more than 2,500 years of Chinese medical practice.
How much does an acupuncture session cost?
Your first visit starts with a consultation and history taking. Questions may be asked about your medical history, chief complaint, other aspects of your health and lifestyle that may affect your treatment and recovery. Our practitioners will also take your pulse and sometimes check your tongue. Both of these are unique to Chinese medicine and are invaluable in our diagnosis.
Treatment will be given in the first session, the cost is $100 with David Haynes or $90 with one of our other experienced practitioners, follow up treatments are $10 less. Your treatment may include Acupuncture, cupping, moxibustion and/or herbal medicine prescription. You may also be given lifestyle advice, exercises or dietary changes that are recommended for your recovery.
How many treatments before you see results?
Typically, the longer the patient has the condition, the longer the course of treatment before they experience substantial or lasting results. Acupuncture can be done as often as five times a week, or as little as once a month. Each individual is different, and results depend upon the health and vitality of the patient.
What should I avoid after acupuncture?
The majority of the time you can get on with your normal routine after your treatment. Sometimes your rate of healing my benefit from a change in your routine such as rest, so check with your acupuncturist for more specific advice.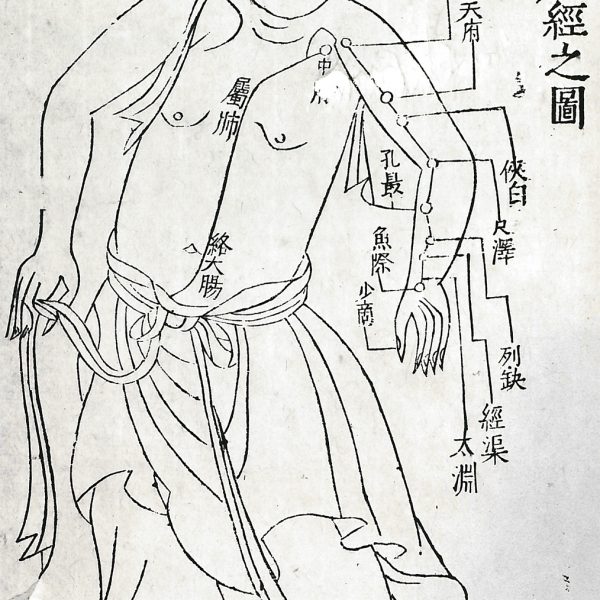 Do Doctors recommend acupuncture?
You do not need a referral from a GP, however we do receive many referrals from local Doctors who believe acupuncture can add benefit to their patients.
Is Acupuncture covered by Medicare?
Medicare does not cover Chinese Medicine or Acupuncture however people with 'extras' cover as part of their private health insurance may be able to claim a portion of their treatment costs. We have the HICAPS facility so people with private health are able to claim on the spot and only pay the remaining gap. This fee varies with each insurer and individual policy.
Does Acupuncture work scientifically?
Research (1) has shown that acupuncture can be used with effectiveness in the treatment of a wide range of conditions, from musculoskeletal and gastrointestinal issues, to mental health, stress, reproductive and gynaecological concerns. Acupuncture has been proven to effectively complement the treatment of conditions such as allergic rhinitis, knee osteoarthritis, headaches and chronic lower back pain.
Does acupuncture help with weight loss?
In Traditional Chinese Medicine, the belief is that excessive weight gain is caused mainly by an imbalance in the body due to a malfunction of the spleen and liver organ systems. Skilled acupuncture practitioners will focus on specific body areas to effect weight loss. Among these are the endocrine system and kidneys, which are addressed to treat water retention and to stimulate nerve and hormonal rebalance. The spleen and thyroid gland are also targeted to effect sugar and hormonal rebalancing. Finally, the adrenal and ovary glands are included to treat weight gain due to menopause or premenstrual syndrome (PMS). Some people notice the effects of acupuncture fairly quickly and only require treatments every other week.
How do you know if acupuncture is working?
If you present with pain, you will often know that Acupuncture is working by the reduction of pain. By this occurring, it is proof that your body will respond to the Acupuncture treatments, and that the issue (pain/injury) will be able to make a recovery with repeat sessions. On the other hand, if no change is felt after a series of treatments then this could be an indication of a major structural problem (ie broken bone), which is out of our scope of practice and will require a referral to another specialist. 
For other ailments your practitioner will set a measurable goal, you will know if the treatment is helping by reaching this goal. This could be no symptoms, or a reduction in symptoms.
What are the negative side effects of acupuncture?
There is occasionally some soreness or light bruising at the insertion sites, but generally when performed by a qualitied acupuncturist, acupuncture has no negative side effects.
I'm ready to try it! How do I get started with acupuncture?
An initial consultation will determine your own personal treatment plan and set you on a path back to health, please give us a call on 5531 6461 or email us on info@coastalnaturaltherapies.com.au, alternatively you can also book online here.
© Coastal Natural Therapies ™ Gold Coast 2019
References:
Acupuncture.org.au. 2020. [online] Available at: <https://www.acupuncture.org.au/wp-content/uploads/2017/11/28-NOV-The-Acupuncture-Evidence-Project_Mcdonald-and-Janz_-REISSUED_28_Nov.pdf> [Accessed 18 March 2020].