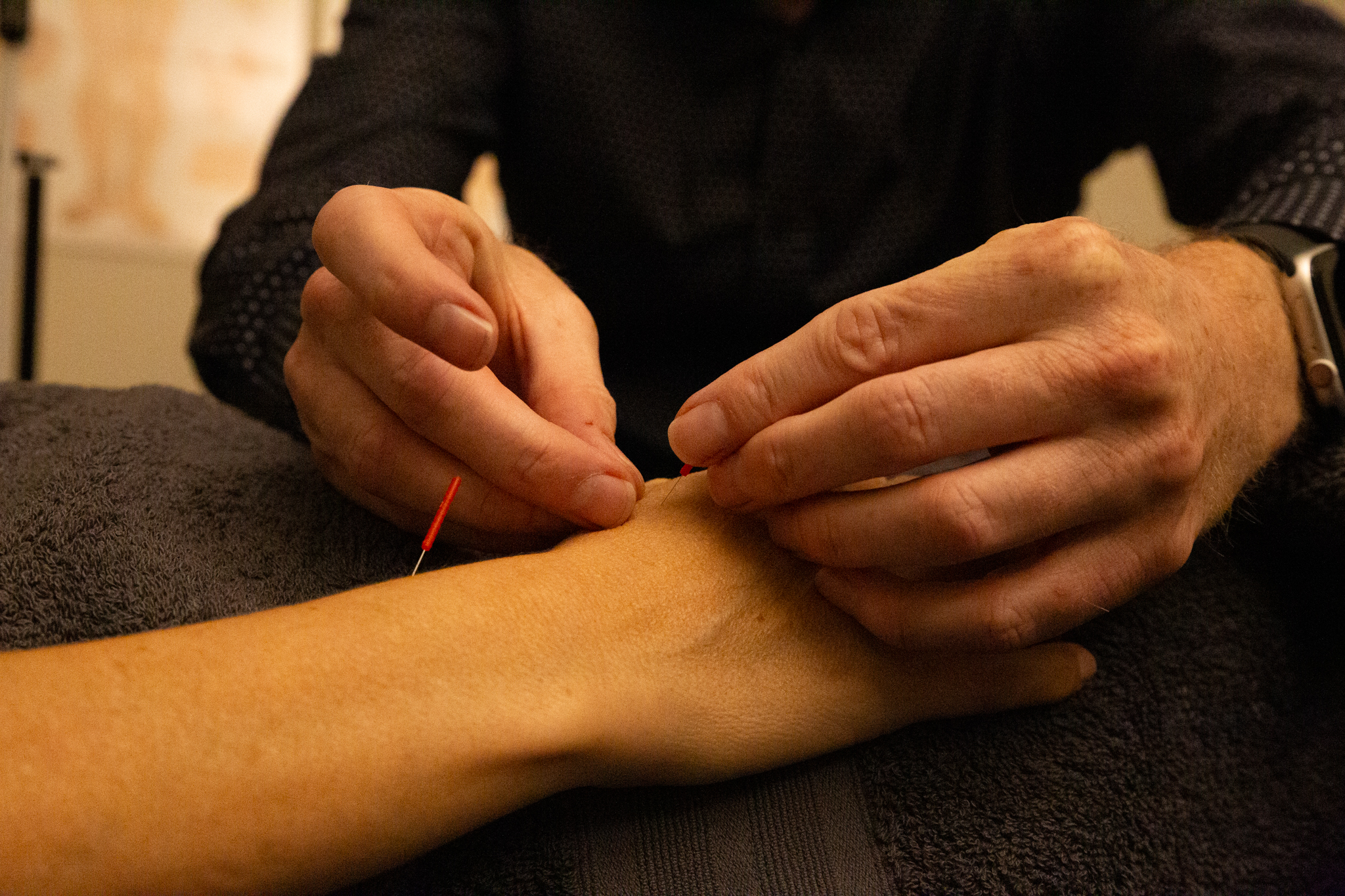 By Mark, one of our talented acupuncturists.
Hand pain and associated conditions are often seen in our Gold Coast Clinic and are particularly frustrating for patients, given how often we use our hands for everyday activities.  We treat rheumatoid arthritis, osteoarthritis, carpal tunnel, trigger finger and sports injuries amongst others.
How does treating hand pain work?
In Traditional Chinese Medicine, acupuncture works by regulating the flow of Qi and blood around the body, in doing so stimulating a healing response.
Studies show that acupuncture increases blood flow and brings healing nutrients to the hand, and reduces pain and inflammation in the process. It also triggers the release of endorphins, which block the body's perception of pain and create a sense of well being.1
How will my hand pain be treated?
Your acupuncturist will start by asking you some questions about your condition and about your general health, then will take your pulse and may test some reflex points by pressing on your stomach and your feet.  This gives the best diagnosis to treat you holistically and give your body the best chance to heal.
We use fine needles here and treat in a gentle way, so your treatment should be relaxing and painless.
How many sessions will I need for my hand pain? 
This will depend on a few factors: how long you have had your hand condition, its severity and your general health.  Acupuncture works best when you have a course of treatment, like taking a course of antibiotics.  Your body needs time to fully heal so may need a number of sessions.  During the course of treatment, patients often notice other changes, like a reduction in stress, an improvement in sleep quality and better digestion.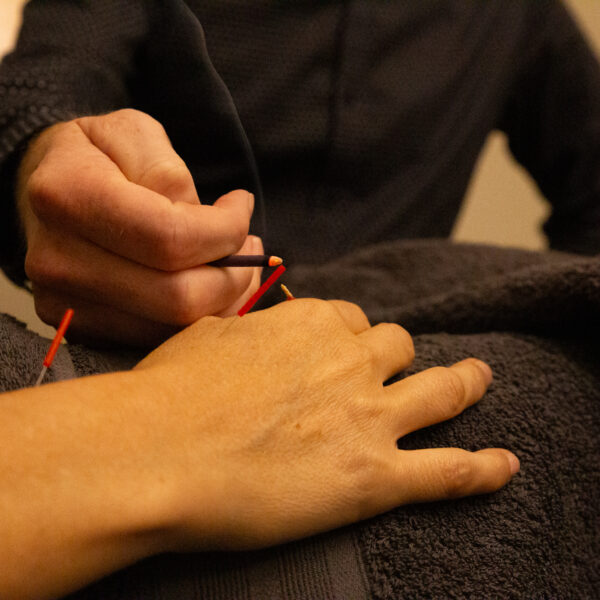 A case study: trigger finger hand pain
 Trigger finger, also known as stenosing tenosynovitis, is a condition that affects the fingers or thumb, causing pain, stiffness, and difficulty in bending or straightening the affected digit. Fingers can become locked in place in a bent position, then 'snap back'. There is evidence to suggest that acupuncture may help this condition.2
I treated a man aged 70 years old with trigger finger. He had been experiencing three fingers 'locking' on one hand for six months.  After conducting an assessment, I needled some acupuncture points around the body, which aimed to nourish the tendons with blood and points to stimulate blood flow and support the liver in processing the various medications he was taking. I also needled some points on his forearm which were very tight, and were inhibiting the smooth movement of the finger tendons.  I also used moxibustion on his palm, which is the burning of a herb called mugwort, to further increase blood circulation to the area.  After three sessions, he reported the condition to be much improved.
To book a session with Mark click here
References:
Cui J, Song W, Jin Y, Xu H, Fan K, Lin D, Hao Z, Lin J. Research Progress on the Mechanism of the Acupuncture Regulating Neuro-Endocrine-Immune Network System. Vet Sci. 2021 Jul 30;8(8):149. doi: 10.3390/vetsci8080149. PMID: 34437474; PMCID: PMC8402722.
Hong H, Jeong M, Jo H, Lee S, Kim K, Choi S, Park J, Ha J.  Effectiveness of Acupuncture and Acupotomy for Trigger Finger: A Systematic Review and Meta-Analysis.  J Acupunct Res 2023;40:111-128.  https://doi.org/10.13045/jar.2023.00066