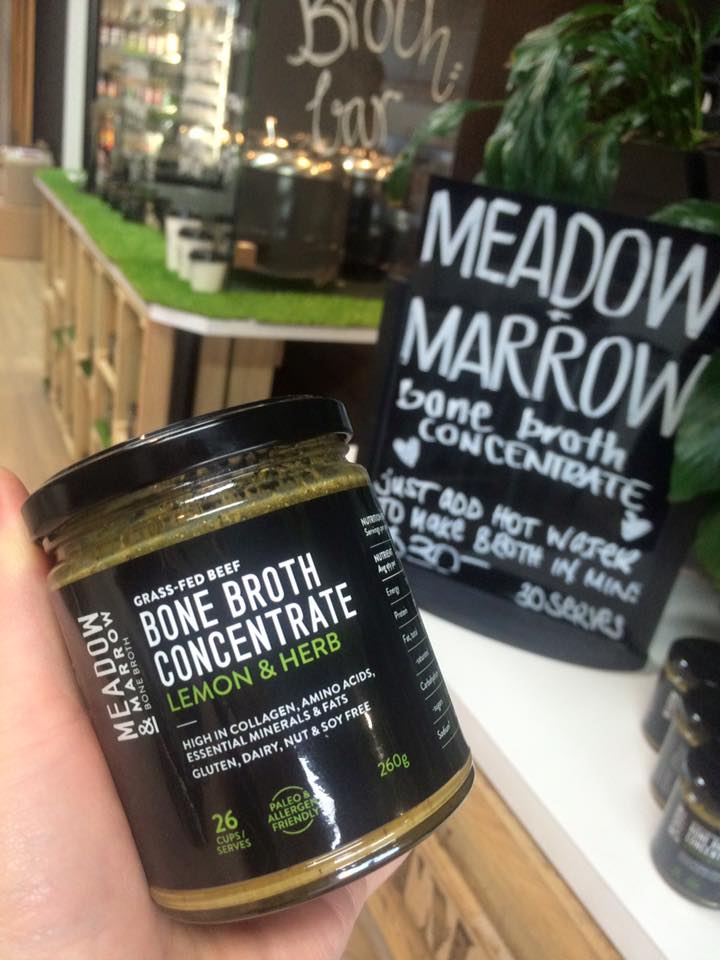 We recently got our hands on some samples of the Meadow & Marrow bone broth by Brio Emporium Foods and they are so delicious, we now stock them for you to enjoy too! They use Australian free-range, grass fed beef and are gluten, dairy, nut & soy free!
What is bone broth & why is it so good for you? Bone broth is essentially a stock, but made predominantly using meat and bones (along with water, seasonings and vegetables) and are usually left to simmer in excess of 24hrs. This is done to produce gelatin and absorb as much of the minerals from the bones & collagen rich joints as possible. They are packed with protein, minerals and gelatin, which is crucial in supporting skin health, digestive health and the upper respiratory system.
Meadow & Marrow have listed the following benefits of their broth:
Reduces inflammation
Supports gut health
Fights food sensitivities
Boosts immune system
Anti ageing properties
Traditional Chinese Medicine believes bone broth has the following benefits:
Builds blood and repairs cellular damage
Nourishes the kidneys
Supports our vital essence (Qi)
Improves fertility health
So, next time you're in, be sure to ask us about the broth & we can send you away with a jar of this nutritiously warming goodness!
If you would like to make an appointment with one of our Acupuncturists please call us on (07) 5531 6461 or you can also book online here.