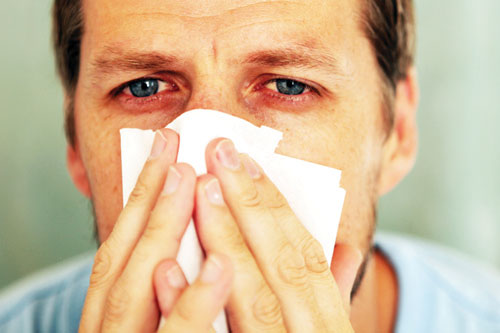 Food intolerance and allergies can have a substantial impact on your day-to-day, so at our Naturopathic clinic on the Gold Coast, we would love to help relieve this burden for you.
When people have suffered from particular symptoms their whole life it is easy for an individual to develop a mentality that their suffering is something they have to live with. What people often don't realise is that they may have had their symptoms all their life, but they have also been eating the same foods their whole lives.
Symptoms of a food intolerance can range from:
Digestive symptoms – bloating, burping, reflux, flatulence, cramping, constipation, diarrhoea, nausea, vomiting, changes in appetite, excessive thirst, itchy anus.
Head – itchy throat, sore throat, tight throat, itchy burning eyes, watery eyes, blurred vision, light sensitivity, blocked or aching ears, ringing in ears, noise sensitivity, mouth ulcers, bad taste in mouth, headache, migraine, facial/mouth swelling.
Respiratory – sinus/nasal congestion, sneezing, itchy nose, running nose, mucous, difficult breathing, tight chest, wheezing, asthma attacks, coughing, yawning.
Skin – eczema, dermatitis, hives, rash, itchy skin, pimples/acne, dry skin, flushing, pallor, sweating.
Mood/Brain – depression, anxiety, sadness, irritability, aggression, can't think straight, tearful, withdrawn, dazed, talkative, panicky, apprehensive, dizzy, light headed, sleepy.
General – muscle pain, muscle cramps, muscle weakness, joint stiffness, joint swelling, fatigue, palpitations, frequent urination.
High frequency in children – Ear tugging, restlessness, hyperactivity, unusually quiet, tonguing roof at mouth, bed wetting, foetal position.
Common food intolerances and allergies include: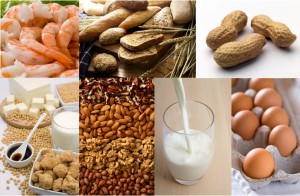 Eggs
Peanuts and other nuts
Milk
Sesame
Gluten
Fish
Grains, such as rye, wheat, oats
Soy
Yeast
Molluscs, such as oysters, mussels, clam, squid and octopus
Crustaceans, such as lobster, prawn, crab, shrimp
Fruit, berries, tomato, cucumber, white potato, mustard and peppers
Food additives like benzoates, salicylates, MSG and sulphite derivatives, colourings and preservatives.
Wine, particularly red wine
Histamine and other amines in some foods.
Food allergies cause an immune response though the IgE pathway in the immune system. Food allergies can be life threatening. Food intolerances cause an immune response through an IgG pathway in the immune system and tend to present in chronic condition states.
Testing negative to a food allergy test from your GP does not mean your symptoms are not caused or worsened by food.
To test for food intolerances there is an option of running an IgG blood test which can tests for food intolerances, with an option of additional testing for spices and herb intolerances.  Another option is to participate in an elimination diet. Both options can be discussed in your consultation to see which may be a better option for you.
Here at Coastal Natural Therapies Gold Coast we can help you with your food intolerance. For more information, book into see our Naturopath Amanda Flower today. 
© Coastal Natural Therapies Gold Coast