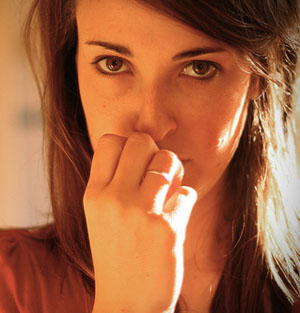 Identify Stressors and Trigger Factors
Identify specific situations that trigger your stress, anxiety and when you have trouble coping.  Keeping a diary of your symptoms and what happens when experiencing anxiety is a helpful way to identify triggers.   It is also helpful to identify the worrying or negative thoughts as this can assist in ways to problem solve and manage situations more effectively.
Problem solving involves the following steps:
Identify the problem. When you have identified the situations that are contributing to your anxiety, write down the problem and be very specific in your description, including what is happening, where, how, with whom, why, and what you would like to change.
Come up with as many options as possible for solving the problem, and consider the likely chances that these will help you overcome your problem.
Select your preferred option.
Develop a plan for how to try out the option selected and then carry it out.
If this option does not solve the problem remember that there are other options to try.
Go back to the list and select your next preferred option.
Breathing exercises
When people feel anxious they often breathe more shallow or rapidly.  This breathing can lead to many of the unpleasant feelings such as light-headedness and confusion that may be experienced when anxious. Learning a breathing techniques enable the you to slow and regulate breathing, which often relieve symptoms and help a person to think more clearly.
The following simple breathing technique can slow down breathing and reduce symptoms of anxiety. You should begin by timing your breathing and then complete the following steps.
Breathe in through your nose to the count of three (3 seconds) and say to yourself: "IN, TWO, THREE".
Breathe out through your nose, again counting to three, and say to yourself: "RELAX, TWO, THREE".
Keep repeating this for two to three minutes, and then time your breathing.
This breathing technique can be used to slow down breathing whenever a person feels anxious and can be done anywhere without anyone else noticing.
Relaxation techniques
People who feel anxious most of the time report that they have trouble relaxing.  Relaxing can bring about a general feeling of calm, both physically and mentally. Learning a relaxation technique and practising it regularly can help a person to maintain a manageable level of anxiety. Our  acupuncturists can teach you relaxation techniques and provide you with resources to guide you through the steps.
© Coastal Natural Therapies Gold Coast