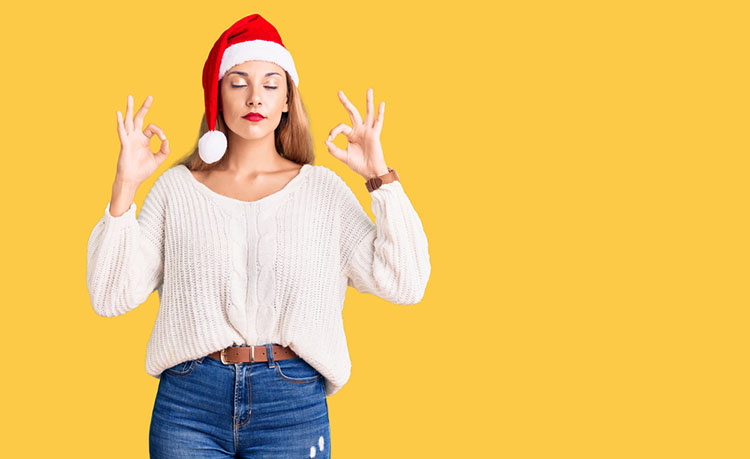 While Christmas can be a wonderful time of year with all the beautiful decorations, getting to spend time with loved ones and all the delicious food, for some it can become a time of stress and unbalance. Here at Coastal Natural Therapies we understand that Christmas can bring along unwanted stress and anxiety.
We often hear many different reasons why Christmas is stressful for our patients, and it makes sense that this year is no different. Most commonly:
Monetary concerns can put even more financial strain on already struggling families.
End of the work year often means more pressure and stress from work before the holidays begin.
For some, it can be a very emotional time which can cause distress.
Border closures and openings constantly changing ignites uncertainty about being able to see and spend time with loved ones interstate and overseas.
And of course, all the other stress that COVID-19 has brought with it.
It is so important to make sure to take care of yourself during this festive season!
As the end of the year approaches it is also around the time when the seasonal change into summer begins too. This can cause a lot of unbalance within, as you're already navigating a difficult and stressful time. It is important to be aware of the ways in which you can help yourself through the seasonal change, for some tips read our summer seasonal change article.
Taking care of ourselves is so important so that we can be the best version of ourselves when going about our daily lives. In Traditional Chinese Medicine and Ancient Chinese teachings, engaging in both yin and yang activities allows you to become balanced and find a state of calm. The Yin energy is often described as slow, dark, and solid, whereas Yang energy is described as active, energizing and light.
Yin activities could include:
Yang activities could include:
Running
Working out
Mental challenges
It is important to bring ourselves back to a balanced way of being and a state of calm so we can be present and in the moment with our loved ones this Christmas.
How to stay balanced this Christmas:
Acupuncture treatments – Acupuncture helps to regulate and calm the nervous system, it provides a stress free and relaxing environment to unwind in and boosts your immunity and overall health.
Go for a walk or do some low intensity exercise – moving your body in any way can help to physically regulate and calm your system. Doing a high intensity or heavy training session will only tire yourself out further.
Have some "me time" – do something that makes you happy and gives you energy e.g. read a book, run a relaxing bath, watch your favourite show on Netflix, meditate, etc.
When you're feeling more balanced, you're able to enjoy this festive season more with your family and friends and you'll actually appreciate and thank yourself for taking some down time before heading into 2022.
The team at Coastal Natural Therapies is more than willing to help you become balanced and destress this Christmas. Our practitioners cannot wait to see you in the clinic. Make a booking by chatting to our friendly reception staff on 0755316461 or online.