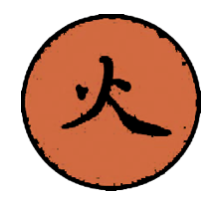 Here at Coastal Natural Therapies Gold Coast we like to think, eat and live by the seasons. It's not hard to live by the seasons, there are just a few little hints and tips you can do to help yourself throughout each season.
As we move through summer we are in the Chinese element of 'fire'. This element represents 'Yang' or male energy and its qualities include hot, bright, active & expansive. The fundamental nature of fire is to move outwards. So interestingly in summer we find ourselves more outgoing, more social and your view tends to turn outward to relationship & community, like the natural 'outward' movement of fire.
Red, is the colour of fire. Although one of the more rare colours in nature, perhaps due to its intensity, it is more than compensated by its vivid visibility. It is commonly associated with love, joy, warmth, sexuality and passion, of which the fire element is correlated with. According to feng shui, it is good to have red on the wall of a room as you enter (the fire wall).
The heart and small intestine are the yin and yang (respectively) of the fire element. The heart is the space in which resides the 'shen', that which is mind and spirit. The heart manifests in the complexion, controls the sweat and opens into the tongue and is affected by excessive joy, shock or hyper-excitement.
Complexion is the external manifestation of fire and therefore a 'rosy and lustrous' appearance is indicative of a healthy heart. Dull white, pale, very red, dark or purplish indicates an imbalance in the heart and therefore fire element.
When you have excess fire there will be a quickening on all levels – rapid pulse, increased physiological activity with more heat in the body. It can create a lack of boundaries in relationships, compulsive communication and mania, at its extreme.
On the contrary, a fire deficiency will show coldness, slowing and contracting at all levels. Relationships are affected due to insufficient energy and there is a feeling of flatness and joylessness.
Foods that support Fire
Red foods correspond to fire, so red fruits & vegetables are supportive to this element.
Red capsicum, tomato, chilli, radishes, beetroot, red onion, strawberries, raspberries, watermelon, cranberries, grapes, pomegranate, guava, red apples and rhubarb are foods that are plentiful in summer and should be eaten in abundance.
Also, the red pigment colour in these fruits and vegetables is 'lycopene' which is a powerful antioxidant and has been studied in its positive effects with cardiovascular disease, diabetes, osteoporosis and infertility and prostate cancer in men. It can however exacerbate conditions of excess heat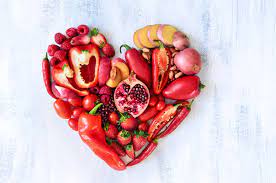 such as ADHD and autism.
Here are some ways to get more red foods into your summer diet;
Strawberry & raspberry smoothies or throw some beetroot in your juice
Pick the red apples over the green
Add red onions, radish, red capsicum and radicchio into your salad mix
Tomato soup for lunch
Swap the crackers for red capsicum sticks with your dip
Munch on some watermelon on those hot summer days
This summer we encourage you to be social, be present and eat red!
Contact us now on 5531 6461 or jump online to find out opening times over the holiday season and book your appointment today!
© Coastal Natural Therapies ™ Gold Coast 2022