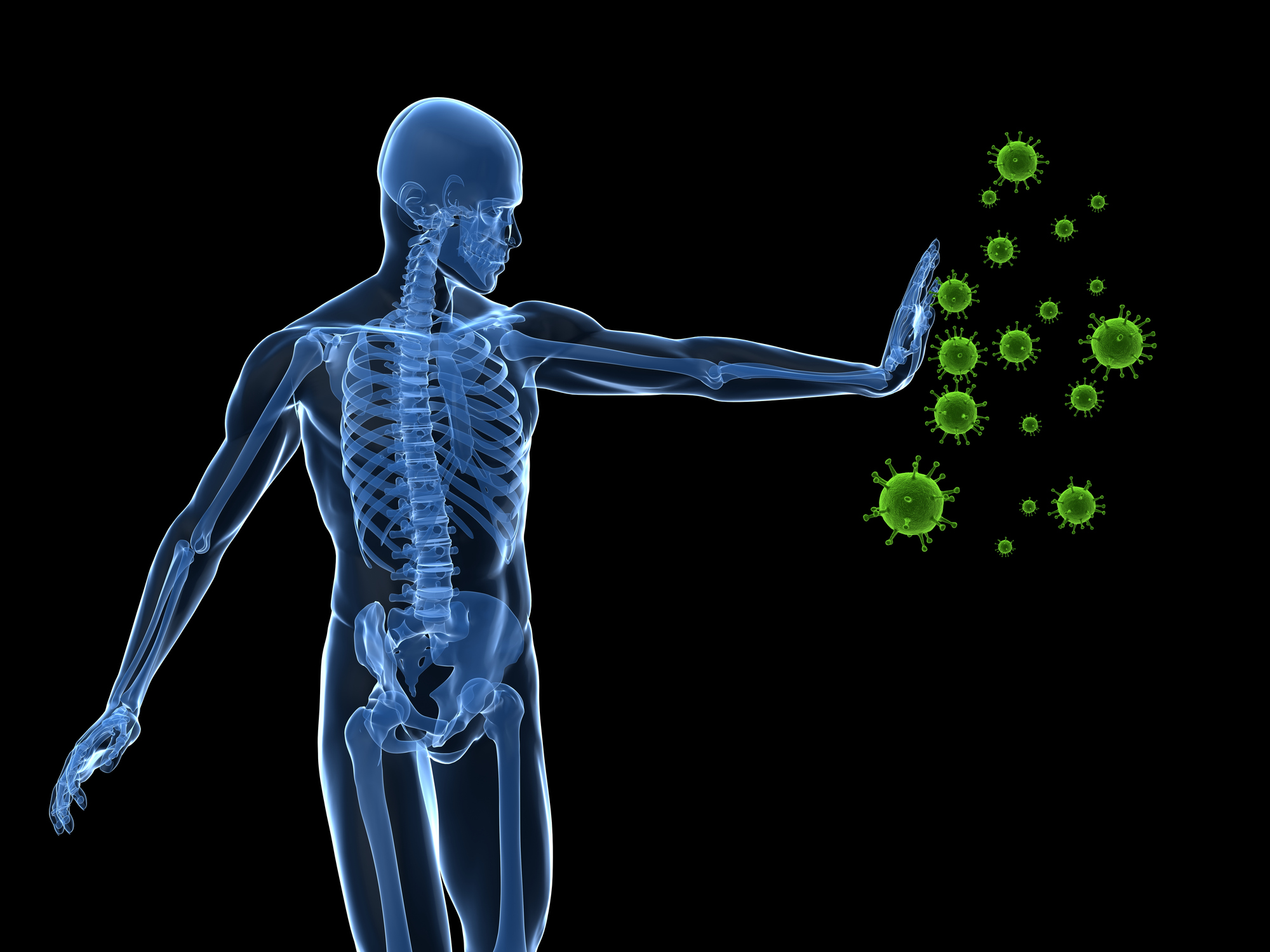 Here at Coastal Natural Therapies on the Gold Coast, we want to make sure your immune system stays robust during this current climate.
There's a lot of talk about people wanting tips to boost your immune system given the current pandemic of COVID-19. Preventative medicine is a strong focus in Naturopathic practice and these immune challenges are what we like to prepare our patients for on a daily basis. Our immune system deals with bacteria and viruses everyday, so we want to always give our body the best chance possible in overcoming these and strengthening our fortress at the same time. There are a number of things we can do everyday so that our immune system can be suitably ready:
Sleep – Ensure you are getting adequate sleep (minimum 7 hours), as we know that chronic sleep deprivation (including interrupted) can lead to chronic, systemic low grade  inflammation and quality sleep is associated with a reduced infection risk, and can improve infection outcome (1) . If you struggle getting to sleep, try a meditation app or some calming music, thin cotton socks to keep your feet warm or a hot shower 1 hour before bed can regulate your body temp which helps with sleep. Avoid phones, TV, laptop etc 1 hr before bed as the blue light can keep us awake, also make sure your room is dark.
Vitamin D – Commonly known as sunshine or some fatty fish/fish oil can also be a food source of this vitamin. Vitamin D deficiency can increase your susceptibility to infection, so ensuring you're getting enough sunshine everyday is crucial to your health (2) . 15-20min a day is enough and also helps your mood too 🙂 
Exercise – Evidence from epidemiological studies suggests that the incidence of communicable (e.g., bacterial and viral infections) diseases is reduced with regular physical activity (3). Therefore, moving your body is recommended to improve your immune system. Walk, run, yoga, surfing, running around with your kids, kicking a football, playing frisbee – move your body! 
Stress less – When you're in a bit of a panicked state, it creates inflammation in our body and a spike in cortisol which leads to more inflammation, weight gain, more anxiety..it's a bad cycle. Take this time to do some meditation, read, yoga, smile, watch funny movies, play card games and laugh.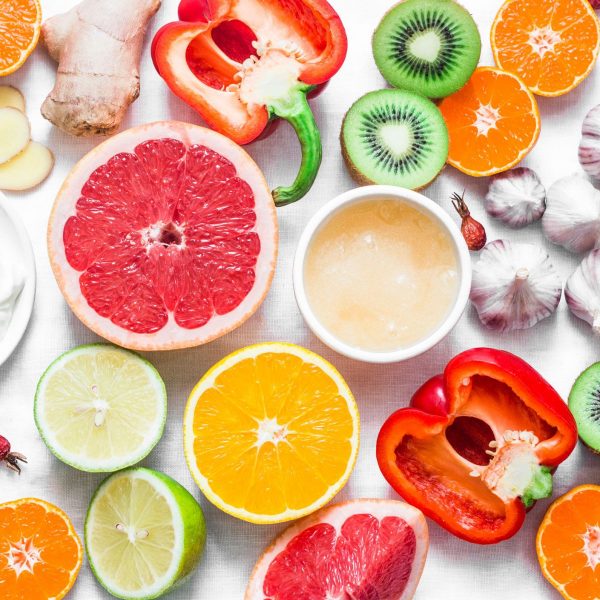 Fresh Fruits & Vegetables – Packed full of vitamins and minerals that are essential for everyday function, as well as assisting with your immune function. Nourish your gut – The health of our gut microbiome is essential for a healthy immune system. You can help modulate the bacteria in your gut with what you eat! This means a variety of fruits, vegetables, fibre (including beans, legumes, nuts, seeds) and pre-biotics (to feed  particularly (onion, leek, garlic, artichoke) as an increased use of anti-bacterial wipes, soaps etc can affect our immune system as we do need some bacteria. If you notice eczema symptoms increase over this period, please come in and have a chat.
Supplements – Ensuring your diet is full of vegetables is key, but sometimes we do need a boost. Some vitamin supplements can assist your immune system, but everyone's needs are varied and dosage will change dependant on your circumstances, medications/supplements you are already taking. YES you can take TOO much of a vitamin and create toxicity, which is why we stress to check with your health care practitioner to see what is best for you. Vitamin C is crucial in your immune system and a deficiency can leave your immune system compromised  (4). Upwards of 250mg a day is suffice as a general rule (for immune), however higher doses can be taken if required. Other supplements that may support your immune include Zinc (5), Vitamin A (6), Vitamin D (as mentioned previously) as well as herbal medicine. There are some fantastic herbs that can benefit in supporting your immune system, providing anti-viral properties, anti-inflammatories, assisting with reducing mucous and coughs.
If you would like to see me for a Naturopathic consult, please contact us on 5531 6461 or book online here . Consults can assist with regulating your immune system, assisting with stress and anxiety (calming your nervous system) and reducing inflammation, as well as much more.
As this current situation is ever changing, please stay up to date with advice from the Australian government here:  https://www.health.gov.au/news/health-alerts/novel-coronavirus-2019-ncov-health-alert
Please follow government guidelines in relation to washing your hands (20 seconds), keeping 1.5m from others and staying at home where possible, to reduce the spread of this virus.
Written by Amanda Flower (BHSc Nat)
©2020
References:
https://www.ncbi.nlm.nih.gov/pubmed/30920354
https://www.ncbi.nlm.nih.gov/pmc/articles/PMC3166406/
https://www.ncbi.nlm.nih.gov/pmc/articles/PMC5911985/
https://www.ncbi.nlm.nih.gov/pubmed/29099763
https://www.ncbi.nlm.nih.gov/pmc/articles/PMC2277319/
https://www.ncbi.nlm.nih.gov/pmc/articles/PMC6164133/