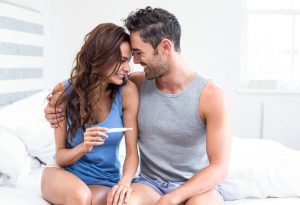 At our natural therapies and acupuncture clinic on the Gold Coast, we have seen the benefits of using natural therapies and acupuncture in the pregnancy journey.
For some, falling pregnant & being pregnant is easy sailing, however for others it can seem like a long and tiresome journey. Having support for both you and your partner can help you through this time in your life.
Using a combination of Naturopathy & Acupuncture throughout your pregnancy can be beneficial in ensuring that both you & your partner are healthy and giving your baby the best start to life possible.
It is recommended to start your journey at least 3 months prior to you wanting to try for a baby. Acupuncture & naturopathy can be used to assist fertility by regulating hormones and reducing stress & anxiety, whilst also assessing the health of both parents by looking at nutritional status and lifestyle (1, 2, 3). Western herbal medicine or Chinese medicine may be suggested, if necessary, to assist with any hormonal imbalances, as well as nausea/morning sickness, to improve microcirculation, reflux, muscle cramping  and help reduce any stress or anxiety throughout the process.
What does the literature say?:
A systematic review" concluded that using TCM methods improved pregnancy rates as much as 2-fold in just a 4-month period in comparison with Western Medical fertility enhancement drug therapies (1).
Studies suggest that pre-conceptional and peri-conceptional intake of vitamin and mineral supplements is associated with a reduced risk of delivering offspring who are low birthweight and/or small-for-gestational age and preterm deliveries (4).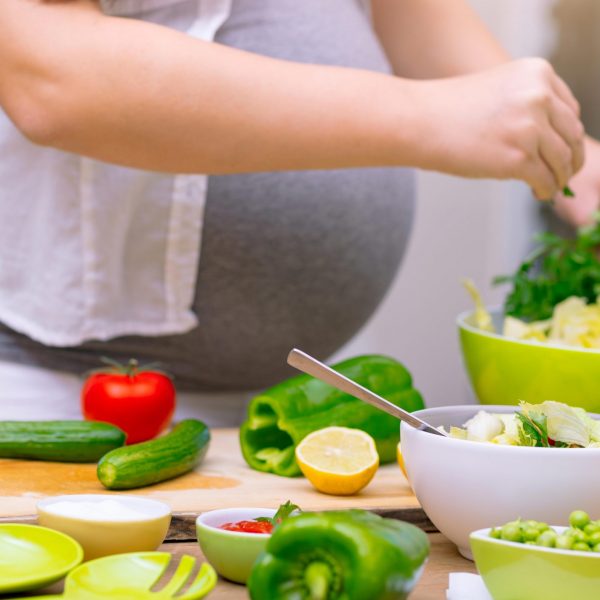 Acupuncture is extremely safe throughout pregnancy and a systematic review of 105 studies concluded that 'acupuncture during pregnancy appears to be associated with few adverse events' (5).
Lifestyle changes such as physical activity have been seen to be "beneficial in pregnancy and also in the postpartum period; it is not associated with risks for the newborn and can lead to changes in lifestyle that imply long-term benefits" (6).
Recommended schedule for acupuncture throughout pregnancy; 
First trimester – We suggest weekly treatments until 12 weeks to help prevent miscarriage, assist with circulation and any morning sickness.
Second trimester – Every 3-4 weeks to assist with a healthy pregnancy, plus any musculoskeletal discomforts (back or pelvic pain).
Third trimester – Weeks 32, 34 and 36 to assist with pre-induction and assist with the positioning of bub.
Induction – Weekly from 37 weeks to delivery. We also provide information on acupressure points for your birth partner to assist with reduction of pain throughout labour.
Post birth – Acupuncture can also be beneficial helping with post natal depression (7), whilst you can get dietary and lifestyle support with Naturopathy.
Ensuring you are well supported with a team of health care practitioners can help take the stress out of such a busy time in your lives. Having dual care ensures that all aspects of your health & wellbeing are taken into consideration and giving you the best possible chance of falling pregnant and having a healthy pregnancy.
If you have any questions about how Acupuncture or Naturopathy, can assist you in your journey, please don't hesitate to contact us on 5531 6461 or email as: info@coastalnaturaltherapies.com.au
If you would like to make a booking, give us a call or book online here.
Coastal Natural Therapies 2020 ©
References:
1. Ried K, Stuart K., Efficacy of Traditional Chinese Herbal Medicine in the management of female infertility: a systematic review, 2011, Discipline of General Practice, School of Population Health & Clinical Practice, The University of Adelaide, South Australia.
2. Chia AR, Chen LW, Lai JS, et al. Maternal Dietary Patterns and Birth Outcomes: A Systematic Review and Meta-Analysis. Adv Nutr. 2019;10(4):685-695. doi:10.1093/advances/nmy123
3. Murphy MM, Stettler N, Smith KM, Reiss R. Associations of consumption of fruits and vegetables during pregnancy with infant birth weight or small for gestational age births: a systematic review of the literature. Int J Womens Health. 2014 Oct 20;6:899-912. doi: 10.2147/IJWH.S67130. PMID: 25349482; PMCID: PMC4208630.
4. Ramakrishnan U, Grant F, Goldenberg T, Zongrone A, Martorell R. Effect of women's nutrition before and during early pregnancy on maternal and infant outcomes: a systematic review. Paediatr Perinat Epidemiol. 2012 Jul;26 Suppl 1:285-301. doi: 10.1111/j.1365-3016.2012.01281.x. PMID: 22742616.
5. Park J, Sohn Y, White AR, Lee H. The safety of acupuncture during pregnancy: a systematic review. Acupunct Med. 2014 Jun;32(3):257-66. doi: 10.1136/acupmed-2013-010480. Epub 2014 Feb 19. PMID: 24554789; PMCID: PMC4112450.
6. Nascimento SL, Surita FG, Cecatti JG. Physical exercise during pregnancy: a systematic review. Curr Opin Obstet Gynecol. 2012 Dec;24(6):387-94. doi: 10.1097/GCO.0b013e328359f131. PMID: 23014142.
7. Wang J, Wu X, Lai W, et al. Prevalence of depression and depressive symptoms among outpatients: a systematic review and meta-analysis BMJ Open 2017;7:e017173. doi: 10.1136/bmjopen-2017-017173