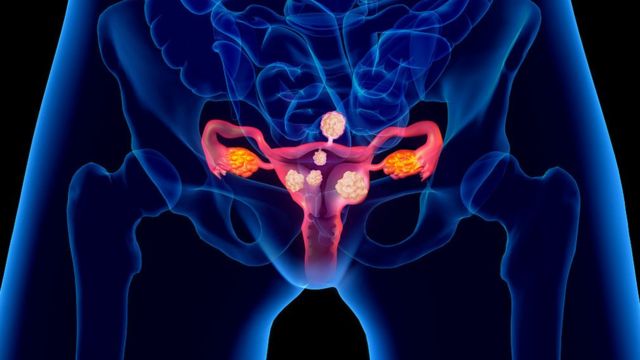 Here at Coastal Natural Therapies on the Gold Coast, we practice Acupuncture which has been used for both the prevention and treatment of diseases for over three thousand years.
Uterine fibroids are the most common gynaecological benign tumours in reproductive females and many women will have the fibroid/s without even knowing it because they don't show any symptoms. Fibroids are non-cancerous tumours that grow inside the cavity, within the walls, or outside of the uterus.
Fibroids can cause a number of symptoms depending on size and location within the uterus, and how close they are to pelvic organs. Abnormal uterine bleeding and pain is the most common symptom of a fibroid, other symptoms include:
Pelvic cramping or pain with periods and abnormal uterine bleeding between periods

Heavy or prolonged periods  (menorrhagia)

Abdominal discomfort or bloating

Constipation or painful defecation

Increased urinary frequency or retention

Pain during intercourse

Back pain
Fibroids grow in response to excess estrogen in the system which means reducing exposure to external sources of estrogen and supporting your liver (whose job it is to process estrogen for you) can play an inportant part in self care.
Limit your exposure to eternal estrogens (avoid hormonally treated meat and dairy, eat organically where possible, avoid refined oils, and eat cruciferous vegetables (i.e broccoli, cabbage, cauliflower, kale, and brussels sprouts)
Support your liver (avoid coffee and alcohol)
Move blood in the pelvic area (exercise)
Get plenty of rest and nourish yourself
Explore the emotions associated with your fibroids (meditation, yoga, therapy)
Only 10-20% of fibroid cases require surgery and there is always a risk of complications and regrowth after surgery. A synthetic steriod called mifepristone is often prescribed to reduce the volume of fibroids. A recent systematic review found that Chinese Herbal Medicine plus mifepristone was more effective than mifepristone alone in reducing the volume of fibroids. It found the Chinese Herbs significantly improved symptoms of menstual cramps when it was used alone (Chen et al., 2014).
How can Acupuncture and Chinese Medicine help?
May reduce the size of fibroid/s
May reduce associated pain
Support your liver and promote blood flow to the pelvic area
Assist with normalising bowel movements and bloating
Assisting with normalising menstruation
If you would like more information or to book an Acupuncture appointment with one of our practitioners, please call us on (07) 5531 6461 or you can book online via our website.
© Coastal Natural Therapies 2022
Chen, N., Han, M., Yang, H., Yang, G., Wang, Y., Wu, X., & Liu, J. (2014). Chinese herbal medicine Guizhi Fuling Formula for treatment of uterine fibroids: a systematic review of randomised clinical trials. BMC Complementary And Alternative Medicine, 14(1). https://doi.org/10.1186/1472-6882-14-2