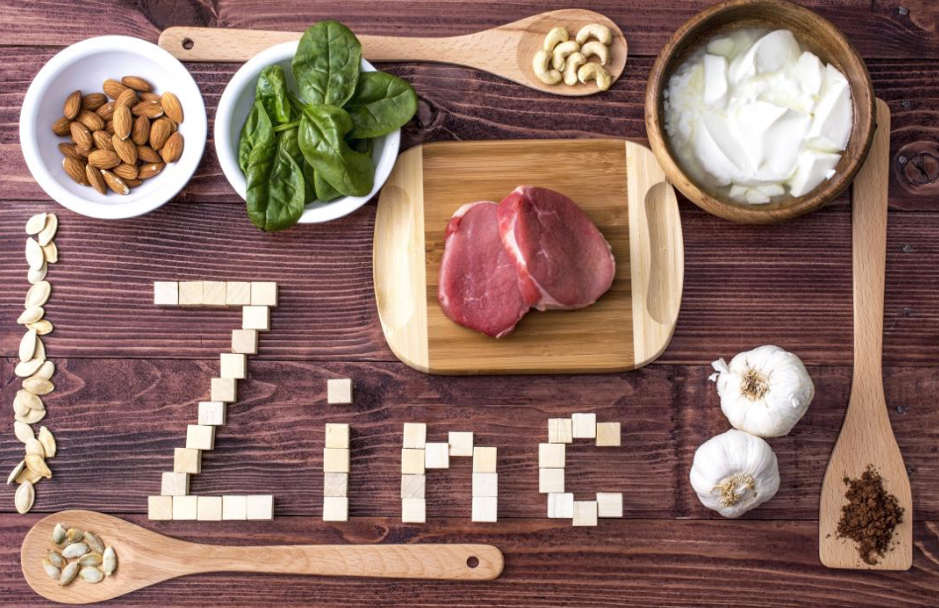 Zinc, like magnesium, is a cofactor in a number of critical enzymes, in fact over 300 enzymes are zinc dependant, that we are aware of. Copper overlaps with zinc in transport and metabolism and therefore acts as a see-saw affect with Zinc. When one is high the other is low and vice versa. With this in mind, it is crucial we ensure that we are obtaining adequate amounts of zinc in our daily diet.
Zinc plays a role in;
Immune function
Skin health and integrity (acne, canker sores, tinea)
Sensory organs – taste and appetite can be lost if you are depleted in zinc. Zinc works with vitamin A to assist sense light and send nerve impulses to the brain!
Male reproductive health – Sperm needs zinc! A reduction in sperm count and motility is impaired with a zinc deficiency and with male fertility on a fast decline, it is super important to ensure that zinc is in your diet!!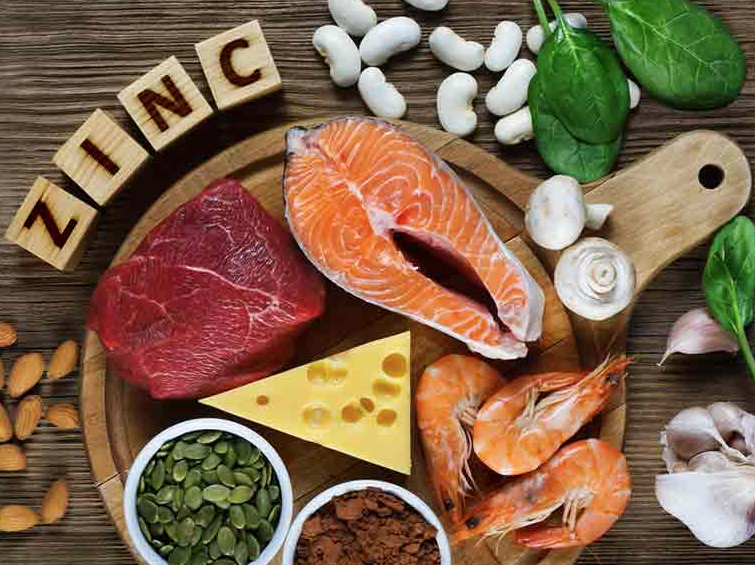 Sometimes exposure to certain toxins can increase our need for different minerals. As an example exposure to cadmium (in microphones and car/truck exhaust fumes) can reduce zinc (and selenium) levels, therefore if you are a cyclist, mechanic, driver, traffic controller etc. your levels of zinc would need to be increased to ensure you are obtaining the correct amount for your body.
Recommended daily intake (RDI) is a guideline, however everybody's needs are different based on their own genetic makeup, health complaints, toxin exposure, dietary restrictions, exercise regime etc.
The RDI for women is 8mg/day and Men is 14mg/day. Pregnant and lactating women do require higher amounts, so please speak to your practitioner. Some food sources and the amount you would optimally absorb in each portion is below. Just remember, just because you are eating it, doesn't mean you are absorbing it! Digestion needs to be optimal for full assimilation of your nutrients. Chewing is important to stimulate the salivary enzymes in your mouth to signal the enzymes in your gut to start working…the food is coming!
Food sources for zinc:
                                                Serving Size                     Amount Zn
Beef                                        114g                                                   4mg
Lamb                                       114g                                             3.8mg
Pumpkin &

Sesame seeds                    ¼ cup                                           2.5mg
Quinoa                                 ¾ cup                                               2mg
Tofu                                      114g                                                1.7mg
Spinach                              1 cup                                                   1 mg
Asparagus                        1 cup                                                     1mg
Shiitake Mushrooms   ½ cup                                                 1mg
Adding these foods to your daily meal plan: It's easy for most to consume meat at dinner, but try adding quinoa to salads at lunch – it will bulk it out, plus add zinc (and protein) to your RDI. Throw some seeds on top of your avocado on toast, oats, or in your salads. Make a tofu stir fry with quinoa, asparagus, spinach, shiitake mushrooms and more veg, sprinkle with seeds!
As always, please speak to your health care practitioner if you have any concerns and before you start to supplement.