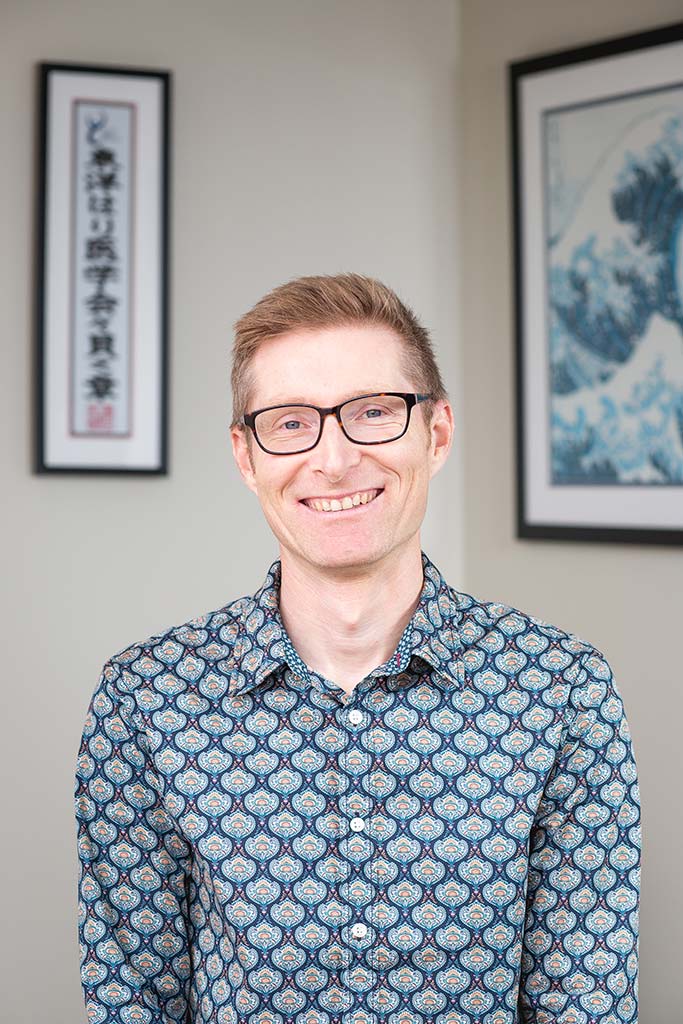 ---
Mark moved to Australia from England in 2012, and in 2013 began his formal training in Chinese Medicine at Endeavour College of Natural Health. Mark achieved a Bachelor in Health Sciences (BHSc) with distinction. During the course of his degree, Mark learnt from a variety of teachers and has spent time in different acupuncture clinics to further advance his understanding of Chinese Medicine. Mark has been assisting David at Coastal Natural Therapies since 2016, further developing his skills and knowledge.
Mark first became interested in acupuncture 25 years ago, after successfully being treated by an English acupuncturist. He subsequently developed a deep passion for Chinese Medicine, reading widely on the subject and having regular treatment with the intention to eventually train to be acupuncturist. Mark has always held a desire to help people and worked first as a disability support worker, then as a social worker for many years.
Mark has a deep commitment to helping patients reach and maintain wellness with a gentle and empathic approach. Mark has a particular interest in treating chronic disease, autoimmune disorders, mental and emotional health, digestive issues and fertility.